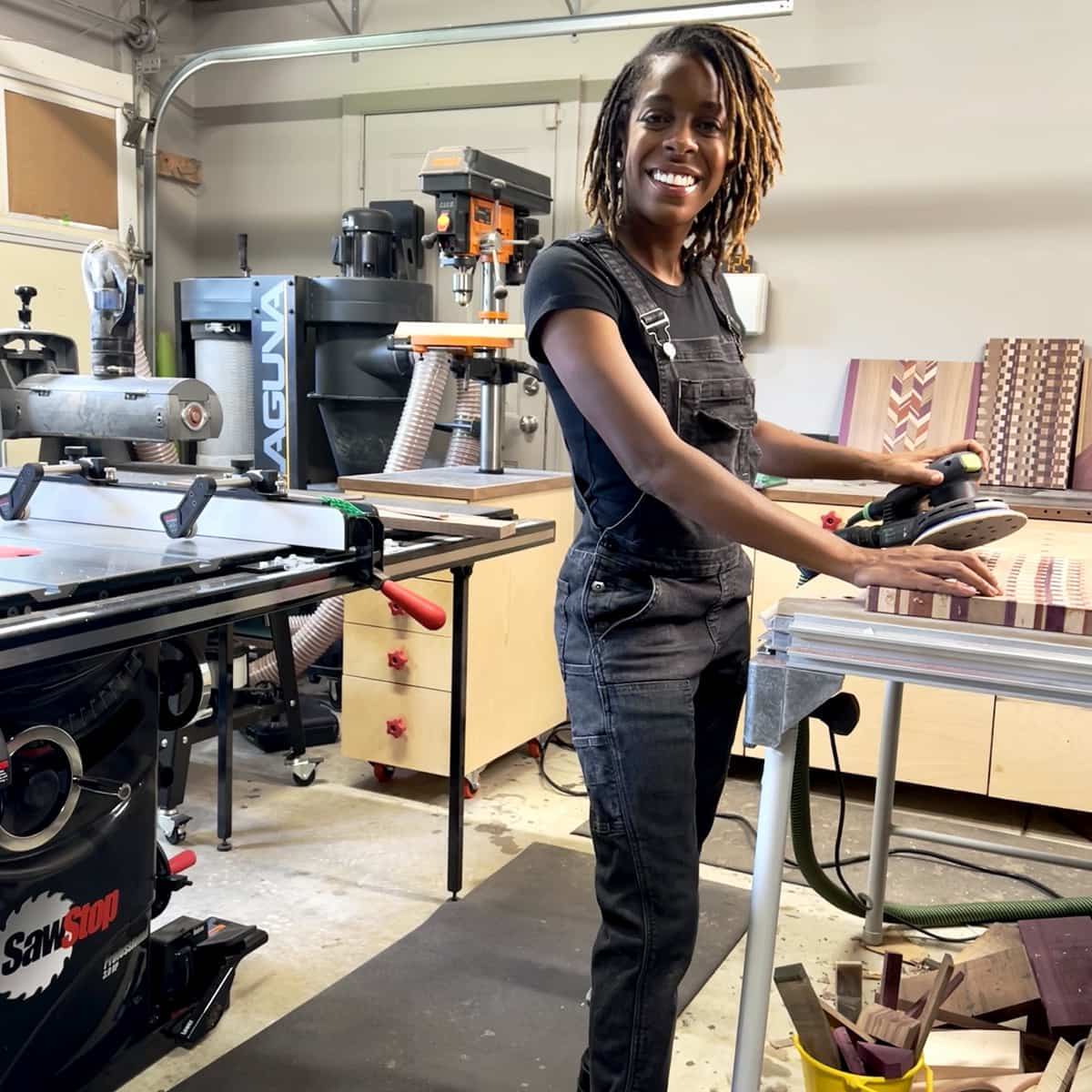 What does a day in your work life look like?
But first...Coffee! My day almost always begins with a fresh cup of Death Wish coffee, pour over is my coffee preparation method of choice or as my friend calls it "cooking coffee" lol.

Currently, I balance running my family-owned spice business BOûLD Ass Seasoning Co. which my husband Alex and I launched on 5/28/21 debuting our signature Rib Rub.

I also have my creative business Bouldrick Creative House to share my original photography prints with custom-built frames, and small one-of-a-kind custom home and kitchen decor pieces, like epoxy cheese boards, coasters, and even cigar ashtrays.

So truly every day even throughout the day looks sooo different for me, but I thrive on the excitement and variety.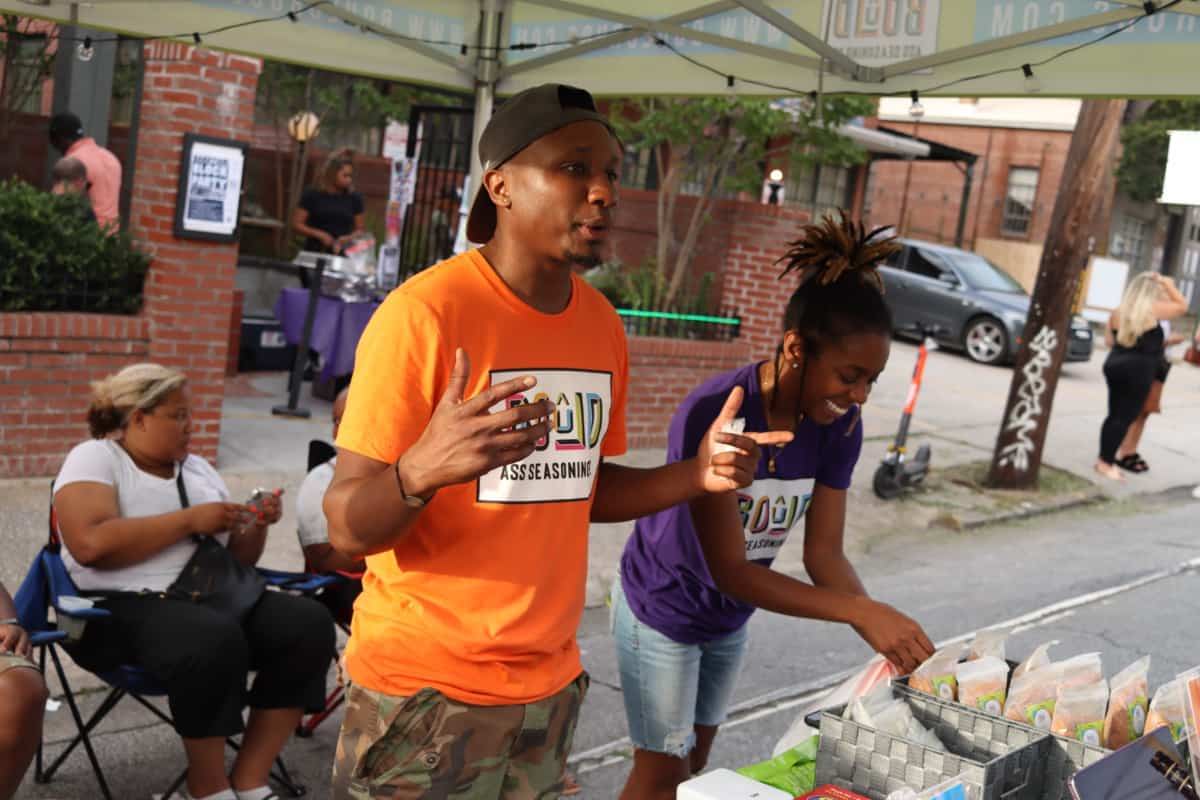 What made you start down a career in design?
I've been a tinkerer and creative for as long as I can remember. I was the kid taking apart her toys to try and figure out how they work. I was an avid watcher of the TV Show How it's Made. I knew very early I enjoyed making tangible things.

I attended Design & Architecture Sr. High in Miami, Fla., which helped me deepen my creativity through a variety of art and design courses. I thought I wanted to be an architect, but I pursued a degree in industrial engineering when I got to the University of Florida (GO Gators!). It wasn't until I was in my first home that I discovered my love for woodworking when I built my first custom bar using plans I found on Pinterest. Shortly after, my garage was quickly filled with lots of power tools and the rest is history.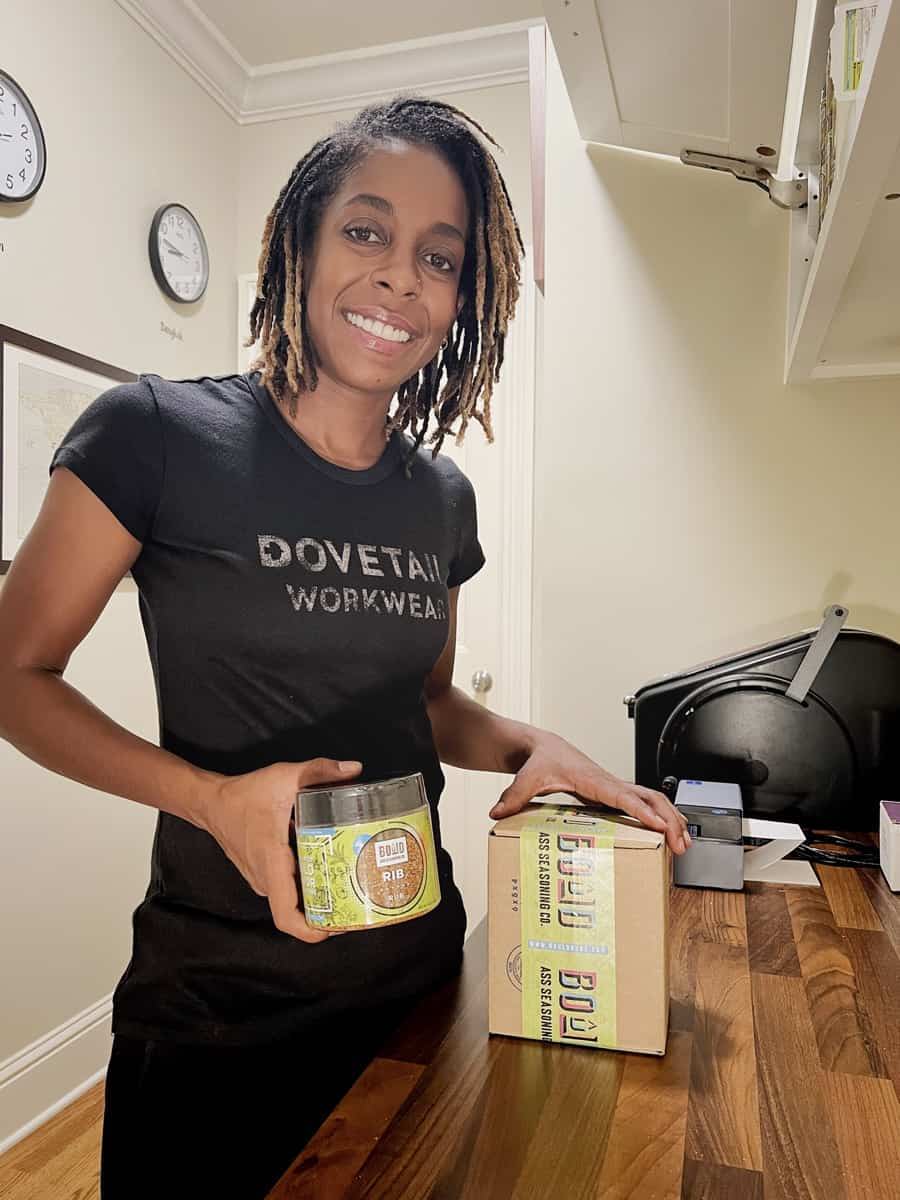 When we decided to bottle our seasoning blend, it felt so right, as I have a background in consumer products manufacturing. My creativity definitely came in handy when brainstorming our spice company branding and packaging.
How did you learn woodworking?
I'm a visual learner, so if you show me how to do something, I can usually catch on pretty easily from there. I'm a self-taught photographer, woodworker,and business owner. I've learned just about every new skill I have from some combination of YouTube, Instagram, and Google.

I have taken a class or so here and there over the years. One in particular will always stand out. It was a woodworking class by one of my favorite woodworkers, Jory Brigham. This class was fundamental in my learning how to work with wood in a systematic way, to bring to life apiece I see in my head. I'm looking forward to taking his welding class as well because what's better than a badass woman who can woodwork & weld!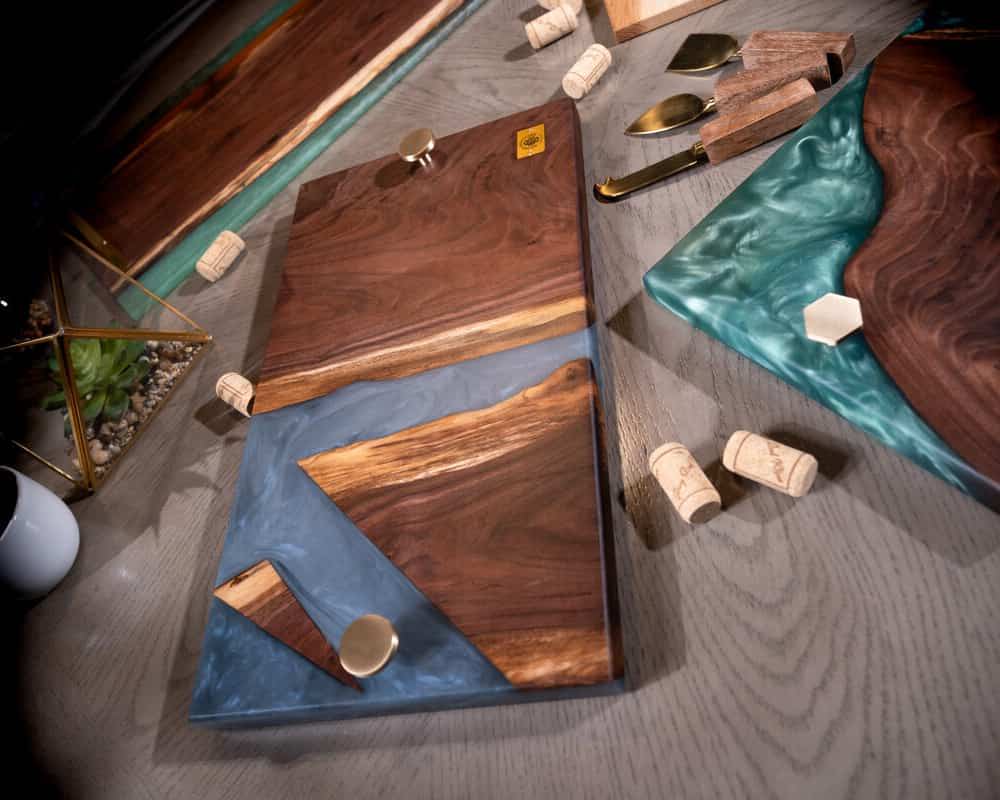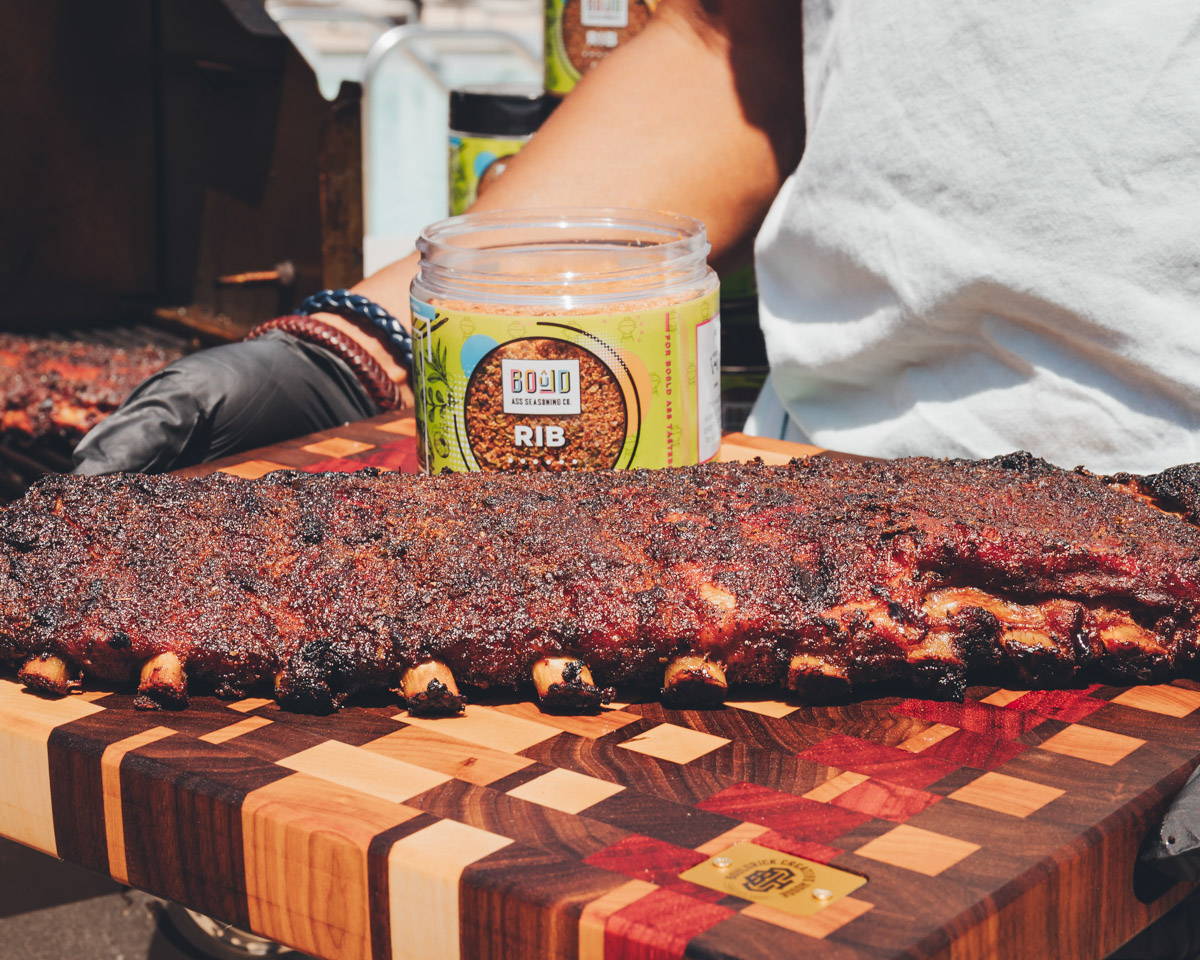 Left: An epoxy + wood serving board. Right: BOûLD Ass ribs served on a board made by Domonique.


Tell us something surprising about you.
I was born and raised in Miami, so you would think I hate the cold. I actually enjoy the cold and snow for one specific reason: I love snowboarding! I've been snowboarding for the past 9 years. It's probably me and my husband's most favorite outdoor activity to do together. We snowboard the West Coast, mostly in the US, with my notable favorite mountains being in Park City, UT; Steamboat & Breckenridge, CO. Internationally, we've been to Whistler in Canada, Parsenn in Davos, Switzerland, and the Austrian Alps.
One last fun fact: Alex and I are officially titled Lord & Lady of Glencoe, and I was a high school & middle school football referee. Alex and I were the first spouse duo to ever grace our Atlanta officials organization.
Check out
Bouldrick Creative House
for stunning decor, and spice up your life with
BOûLD Ass Seasoning
.
Domonique's Dovetail Staples
Dovetail Workwear Disclaimer: We are not the boss of our Women At Work! They say it their way and wear it their way.